This article is an overview of the AP Human Geography class. Below Ms. Connors talks about what the class will cover and what to expect.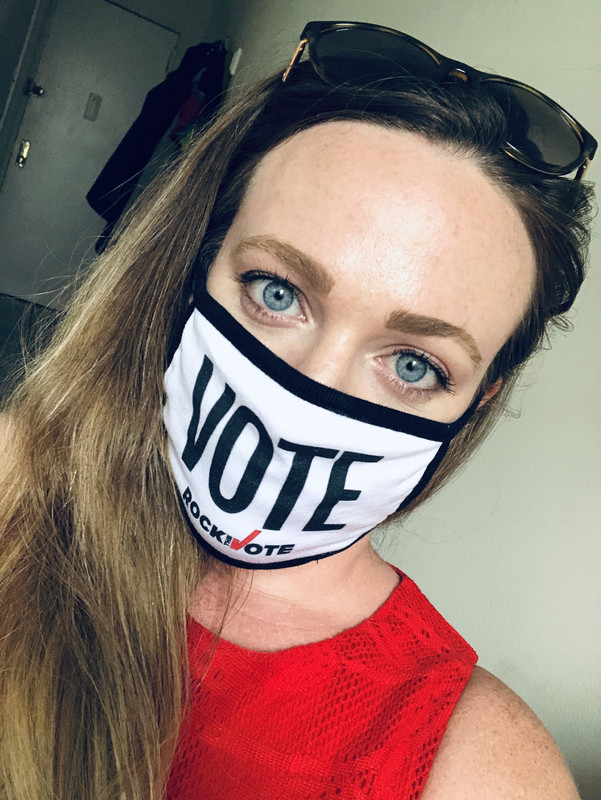 Who are you?
Hi, I'm Ms. Connors and I teach AP Human Geography! I'm originally from Jacksonville, Florida, and lived there for 18 years until I went to Stanford University in Palo Alto, California. I moved to New York to go to graduate school at Teachers College, Columbia University before getting a job at WHSAD.
What's the Curriculum like? (Pre-Quarantine and Post-Quarantine)
The purpose of AP Human Geography is to help students understand the city, country, and world in which they live. The course is organized thematically around topics of population and migration, culture, politics, agriculture, and food production, cities, and economic development. We explore case studies drawn from all around the world, with a focus on current events at both the local and global levels. The curriculum and topics have not changed significantly pre- and post-quarantine.
What are students doing online and how does it differ from when we were in person?
The topics have not changed significantly during remote learning, but we were, unfortunately, unable to do as much group work this year. I am excited to be back fully in person next year so that we can do more group work and have deeper discussions and debates.
What is the level of difficulty in the class?
This class can be fairly difficult because it covers college-level material. However, all students have the ability to succeed as long as they work hard and keep up with their assignments. My interim assessments are designed to imitate the AP Exam, which students can find quite challenging, but this allows students to feel prepared when it comes time for the AP Exam in May!
What tests do students have to take at the end of the school year?
All students sit for the AP Exam in May. AP Exams are graded on a scale of 1-5, and a 3, 4, or 5 is considered passing. While this exam is not required for graduation, it provides students the opportunity to earn college credit. Most colleges award at least 3 credits toward any major for passing the AP Human Geography exam. The exam includes a Multiple Choice and Free Response section (but no essay!).
For the Population & Migration unit, students investigated the demographics of Williamsburg & Greenpoint, and interviewed community members about their experiences with migration: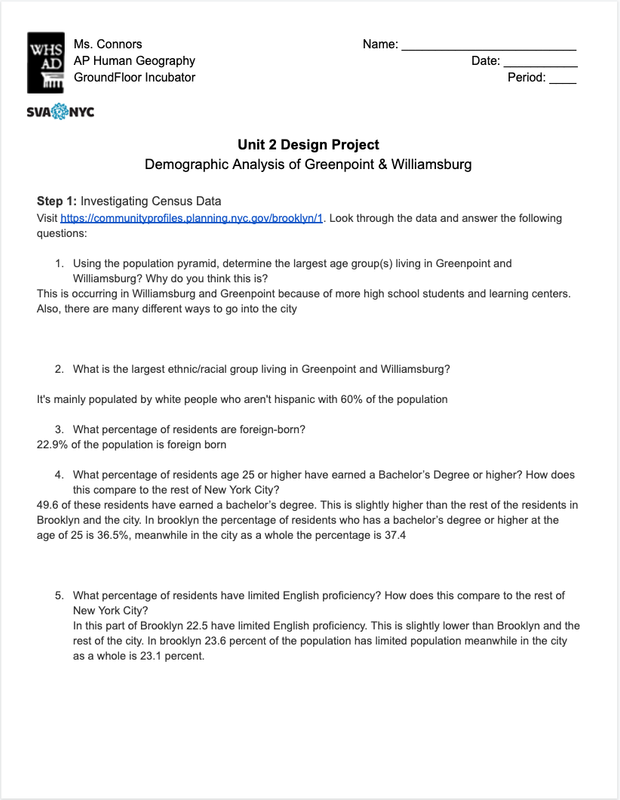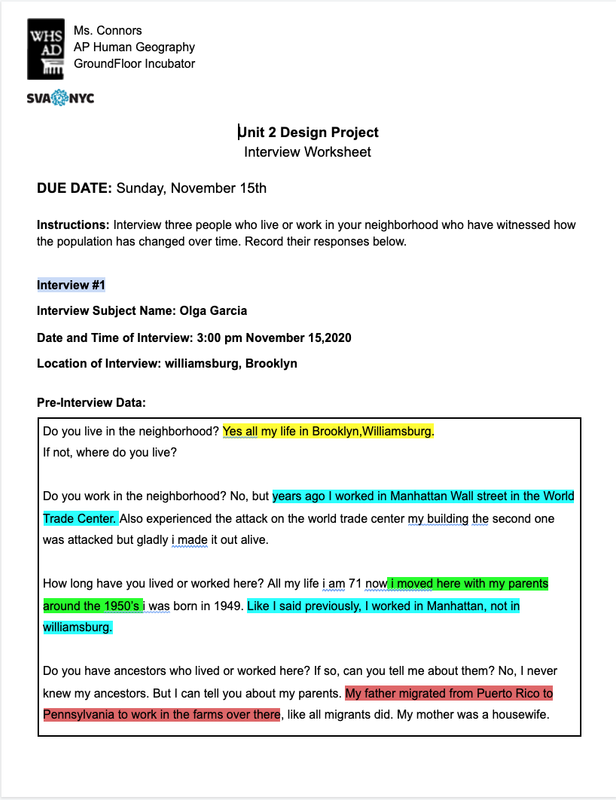 For the final unit, students made posters promoting one of the UN's Sustainable Development Goals: