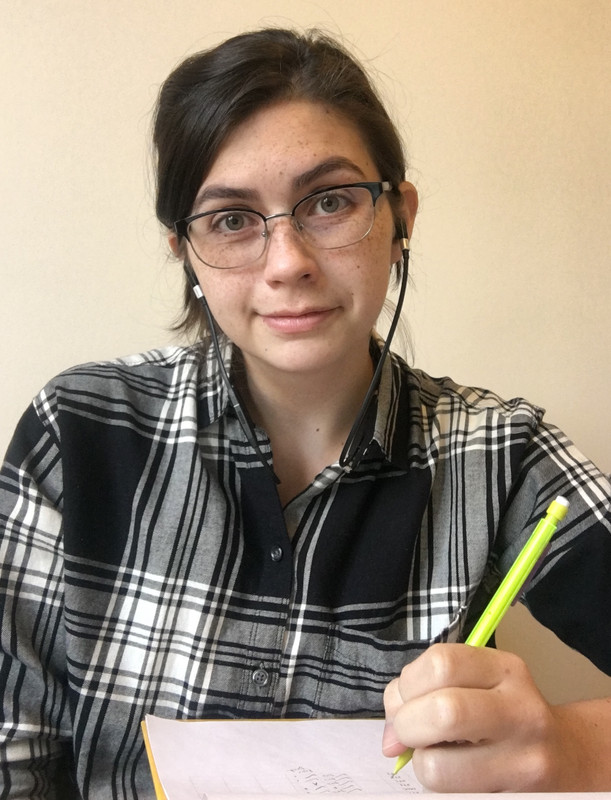 Who are you?
My name is Ms. Decker, and this is my second year teaching high school Geometry. I grew up in Washington, D.C. and attended the University of Chicago for college. (If you want deep dish pizza recommendations, email me!) I worked for a math education non-profit organization for a couple of years before I decided I wanted to get back in the classroom and teach. I moved to New York City for graduate school in 2017, and I am so thankful to have found a place here at WHSAD!
What's the Curriculum like? (Pre-Quarantine and Post-Quarantine).
Geometry is the study of shapes and space, and it's the first math class where students begin composing proofs of mathematical theorems and statements. We explore the math behind how Google Maps calculates your route, or how companies design the shape of their shipping boxes. We discuss how symmetry and transformations are used in mosaic art, and hopefully, you discover that trigonometry is not as scary as it sounds. Most importantly, we use logical reasoning to make arguments and find relationships.
Pre-quarantine, we had to move quickly to make sure we covered all the topics on the Regents exam. This past school year, we have been able to slow down and explore a little more. There are a couple of skills I decided to skip over since they would be much harder to master online. However, the bulk of the curriculum was unchanged.

What are students doing online and how does it differ from when we were in person?
Doing math without paper has been a real challenge! For practice problems, my students have become more adept at using their calculators and mental math. They also have had to learn new concepts independently, usually with the help of Edpuzzle videos and other autonomous activities. I still try to have students share their work with each other whenever possible – Pear Deck, Nearpod, and other tools where students can annotate diagrams or draw out their work have been invaluable for this.

What is the level of difficulty in the class?
Students have previewed most of the topics (like area, angle relationships, and similarity) during their 7th and 8th grade math classes. This definitely makes the material easier, since you already have strong foundational knowledge. In addition, Geometry is the most visual field of mathematics. Many students who struggled in Algebra find that Geometry comes much more naturally because it fits their learning style better. I have many students who start the school year saying, "I'm not a math person." Nothing makes me happier than seeing those students excel in Geometry!
There are still many challenging aspects to the class. There is a great deal of formal vocabulary to memorize. Proof-writing can be very tricky and confusing at first. Also, we cover so many disparate topics that students have a lot to digest and remember – especially as they prepare for the Regents exam.

What tests do students have to take at the end of the school year? (AP or Regents)
The Geometry Regents exam.
Examples of work done in class: