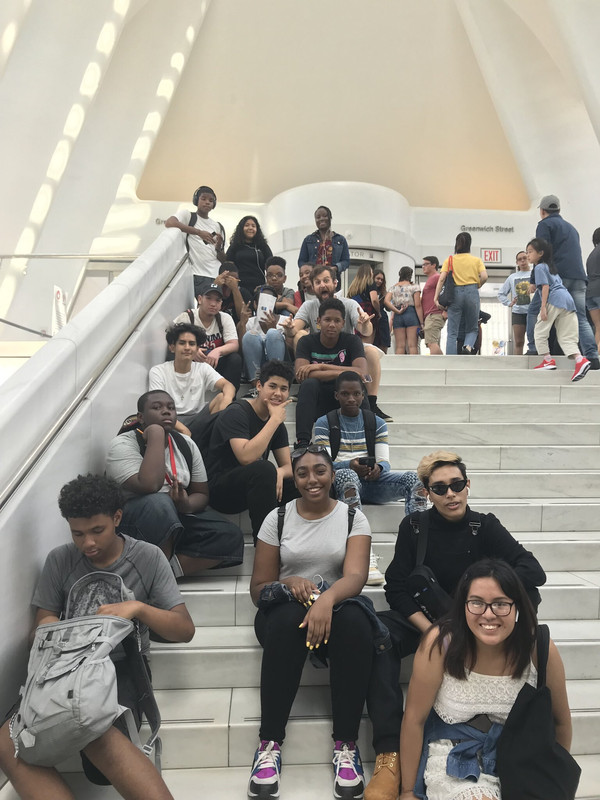 On Thursday, June 11th participants in WHSAD's Summer Bridge and CareerClue programs took a tour of lower Manhattan. The tour let students investigate a history of architecture in New York City. Students were able to visualize the development of building structures from smaller structures, mostly consisting of stone and brick exteriors, to taller skyscrapers consisting of steel and glass. This is essential for not only the incoming freshmen of WHSAD to understand but also current students. Understanding the basics of architecture and its development over time can be extremely helpful when creating projects in class. You can observe your task and use your knowledge of architectural history to know what would be best applied in your current situation.
The trip, because of this, was very educational; nevertheless, it managed to generate intrigue and discussion among my peers. Students were not only note taking on what the instructors were saying about certain landmarks, but also creating questions in response to what it was that instructors were saying.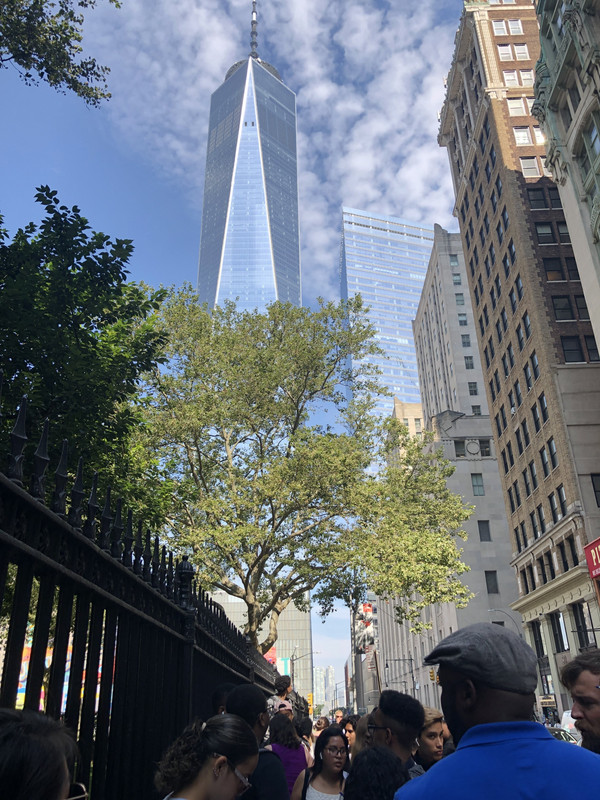 Below, some of those who were on the trip offer their thoughts.
Alexa Medina: "It was an amazing experience because we saw the development of architectural styles. For example, the Saint Paul Chapel, built in 1766, shows the use of stone to create buildings. In comparison, the Freedom Tower is a more modern style by using more steel and glass."
Annaya Fountaine: "What I enjoyed the most during the trip was the part where we went upstairs [to the One World Observatory] to have a 360° view of NYC. I never was able to fully see NYC like this, so it was definitely something special. When we were standing on the side of the One World Trade Center and looked up, we were able to see that the building appeared as if its sides were becoming closer and forming a more triangular peak. Travelling around Lower Manhattan and learning various facts about what was built, and why, and more specifically the inspiration behind the building made this trip especially enjoyable."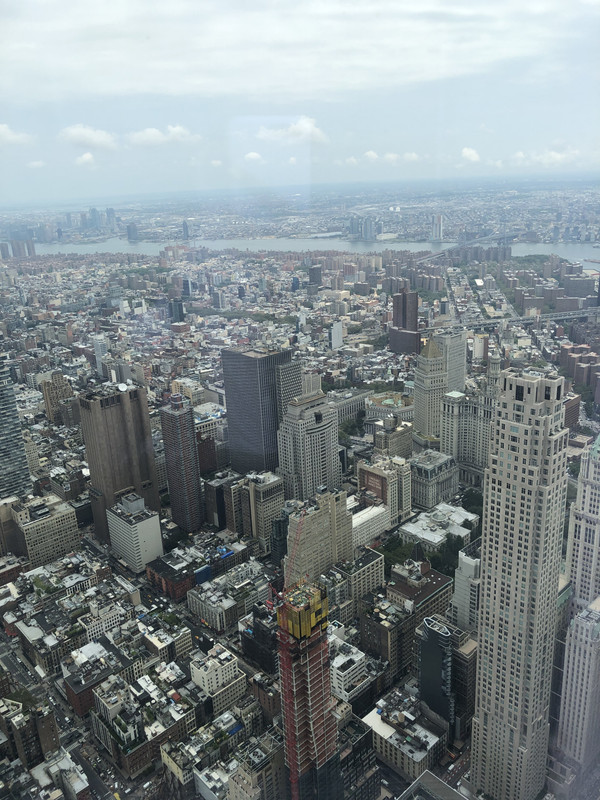 Mahalia Saint Eloi : " The design of the One World Trade Center was very interesting to me. While looking at the exterior of the building, you could see several intricate details and analyze the true scale of the building in relation to its surroundings Going to the One World Trade Center was also extremely educational. I had never been before, so being able to experience such a breathtaking view for the first time was amazing to say the least. A part I really enjoyed was standing on the glass floor and looking down. Something I learned was that when St. Paul's Church was first constructed, it was the tallest building in NYC. Now in modern day it can't compare to the size of skyscrapers. This shows how much architecture and technological advancements have enabled the growth of cities."