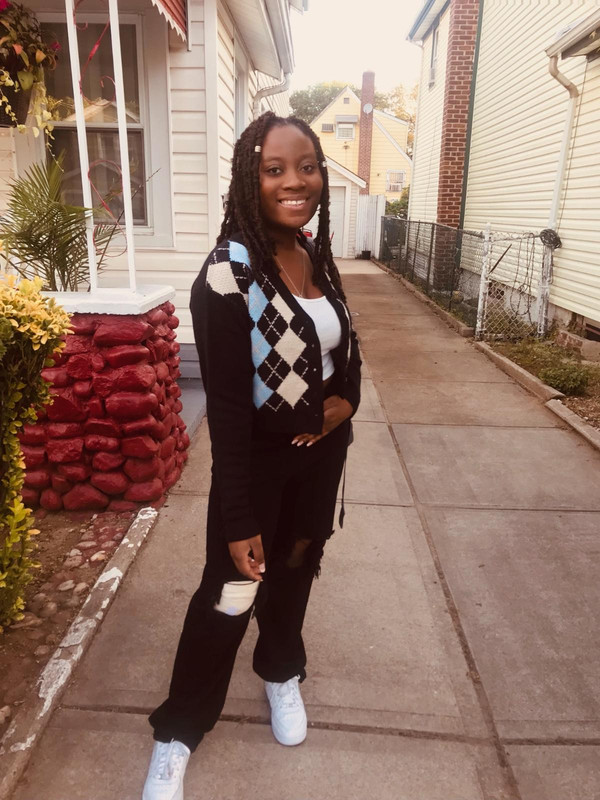 What are your strengths and what areas of yourself would you like to improve?
My strengths would be that I'm consistent regarding my work, I'm diligent, and I'm always trying to be a part as many programs in the school and outside as much as possible. Something about myself I want to improve is to be more extroverted, step out of my comfort zone and become more sociable. I definitely want to change my standing now in terms of being social before college because I feel like if you don't socialize then you won't have the experience you want in college or in life in general.
What are you looking forward to in your senior year at WHSAD?
I'm looking forward to advancing my academic performance and all the events at the end of the school year like prom, senior trip (if there will be one this year), and graduating with my peers. Also, I look forward to having all the memories that I'll create with my friends to remember post high school. This is the year!
What are your plans after high school?
I plan to attend college and get my Master's degree in nursing to become a nurse practitioner then live my life in the best version of myself because life is too short.
What activities have you been involved in during your time at WHSAD and how have these activities helped you grow?
I have been a part of so many things at this school: it's hard to keep track. I think I've grown in terms of knowing the impact I can make in my community. I think that plays into my wanting to become a nurse practitioner because I want to make a difference in people's lives and give them a feeling of purpose in the world. I want people to feel like they mean something, that there are people in the world who care for them, not just medically but care for their being and mental state which in itself is a reward. Many of the activities that has made me grow in this aspect, to name a few, have been The Column (WHSAD's newspaper), the Architecture Club(the Lake Como project) and just being part of whole WHSAD community. Most, if not all, of the teachers in this school have tried so hard to implement the students as much as they can in after school programs and in the learning system which has definitely made me feel important and creates that sense of unity.
What advice would you give to students in the lower grades?
My advice would be that if you're afraid to get involved in things, don't worry because you're going to end up being a part of something one way or another, and I don't want to say that you'll love it, but you probably will. Don't be afraid to try new things because it can really help you out in the long run especially when applying to college and jobs. Also, being a part of said programs will get you on the good side of your teachers so they know what to say when you ask them for recommendations in the future.