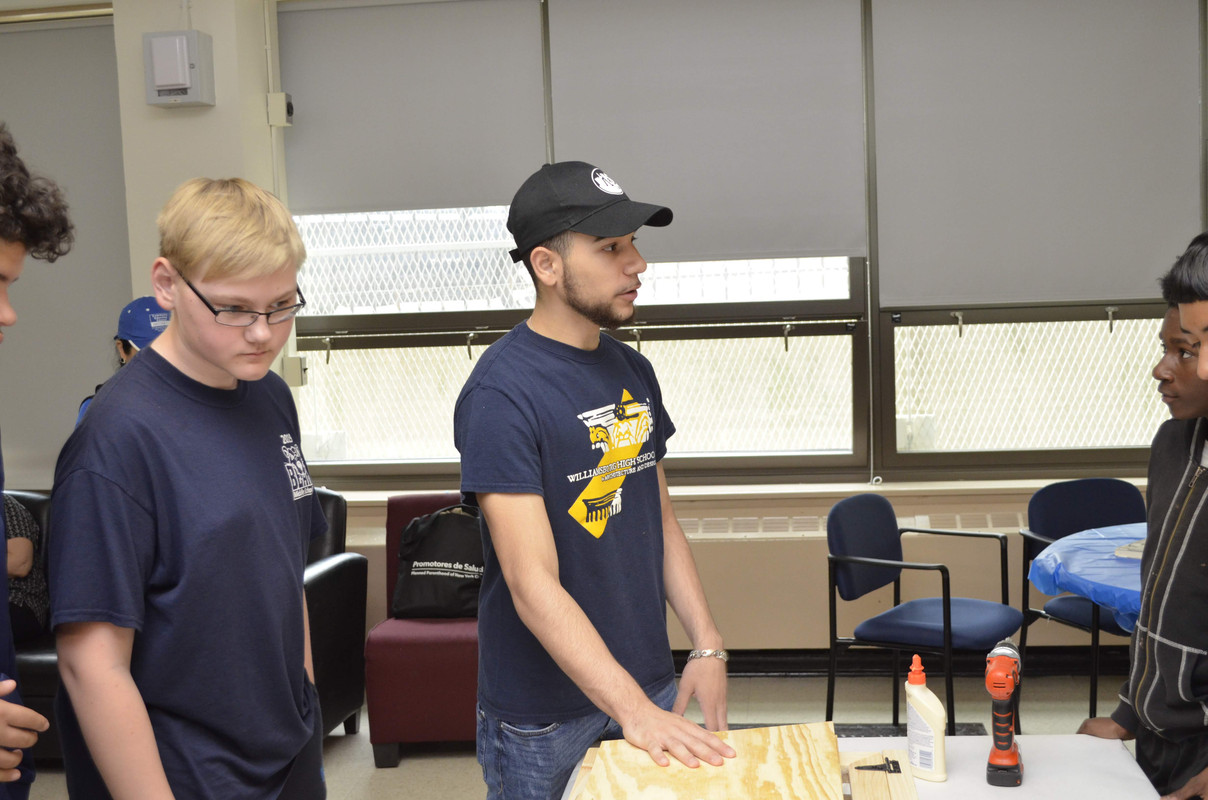 The Polish government and consul provided a grant to build Little Free Libraries to be housed in D14 schools and the Greenpoint community, with the goal of creating multilingual collections representative of the diversity of our students.
Under the guidance of WHSAD students, teams will be formed between several high school, middle schools, and elementary schools. This will be a collaboration of the study of the diversity and culture within the district between Pilsudski Institute, District 14 Community Schools, and WHSAD. All participants will engage in programming around the building of libraries and stocking of libraries based on cultural studies.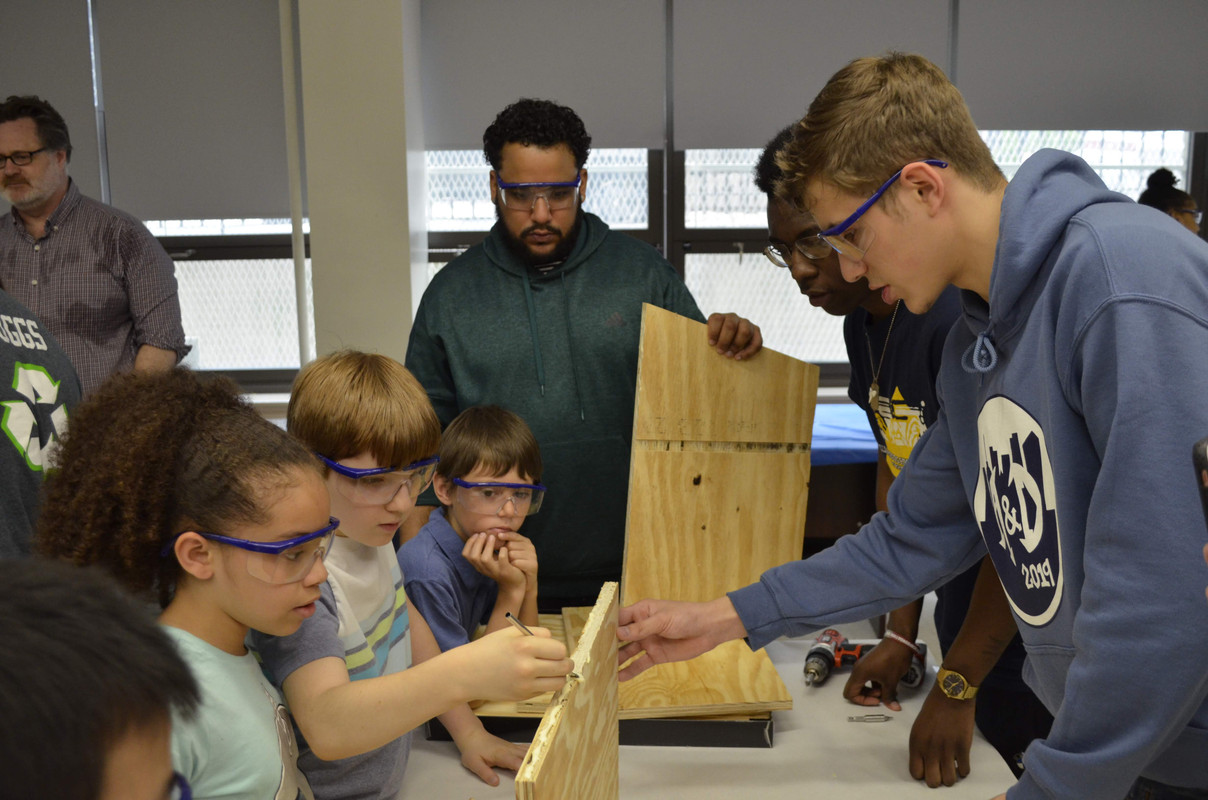 Prior to the build, high school students engaged in a cultural workshop led by Iwona Korga. The workshop focused on the history of Poland and two titles that the high school students will be reading to the younger students: "Who Was Marie Curie," by Megan Stine, and "Irena's Children," by Tillar Mazzeo. To add a cultural component, each library will be curated to meet the study of culture through the lens of a specific elementary/middle school. The Pilsudski Institute will facilitate the cultural studies portion of this activity.
Below WHSAD students who worked on the project give their thoughts and comments regarding the creation of the Little Libraries and the collaboration that goes behind them.
Nayarit Rodriguez: "On Friday, May 10th, some of my peers and I had the opportunity to meet with representatives from different areas of the Polish community. As we have had practice for months, we were able to teach over 50 middle school students how they can contribute to their communities by building a Little Free Library.
I also had the opportunity to meet with a representative from the Polish Federal Bank, and worked alongside her, to put her vision onto paper. Leading the kids in conversation, and teaching them what it means to create in white, and red, was a fun experience. Not only did I get to create art, but I also learned a lot about peers in my class who happen to be from Poland.
The Little Free Library project is an important project not only at WHSAD but throughout our communities. Throughout the school year, going to schools throughout many boroughs has allowed my team and I to interact with new people and develop mentoring skills. Not only do the people building learn drilling and hammering skills, but also learn about how they can be a part of a tradition we hope to continue."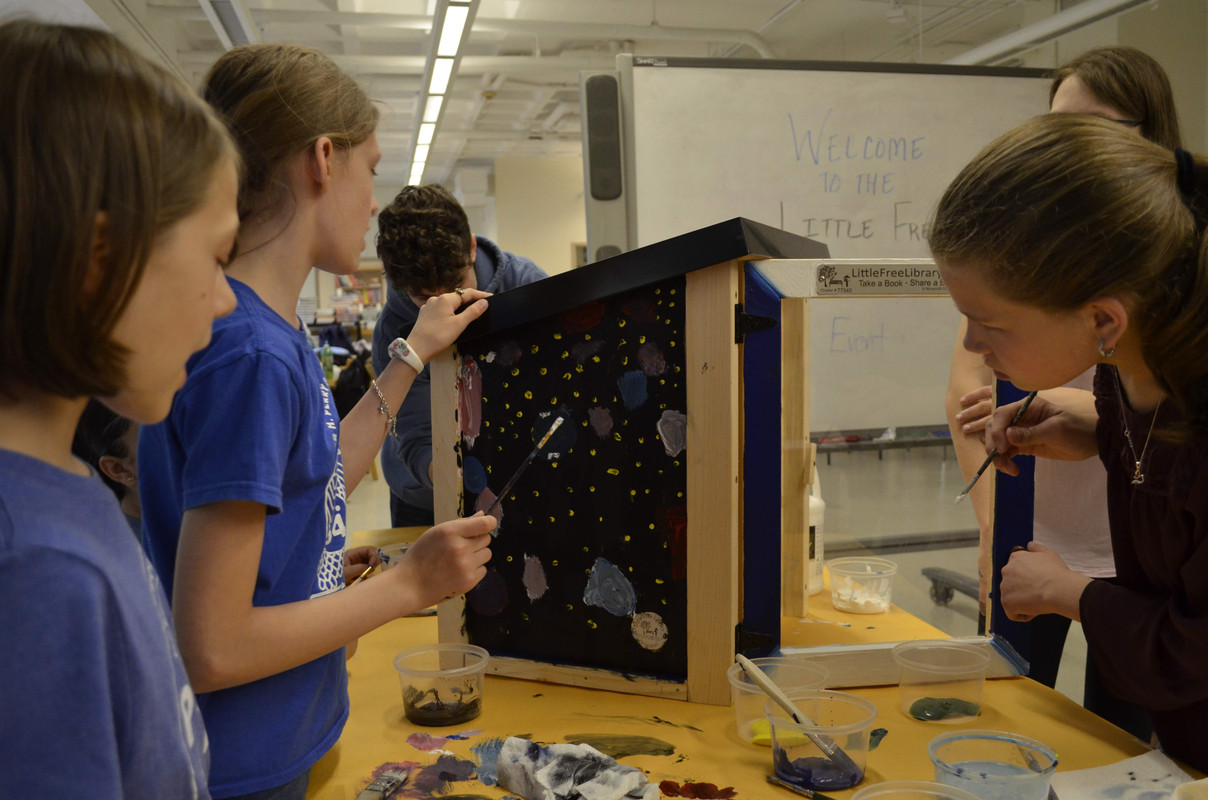 Charles Soldacki: "The Little Free Library is a nonprofit organization that helps inspire a love of reading, builds community, and sparks creativity by hosting neighborhood book exchanges around the world. Schools from all around help this organization by building and painting these Little Free Libraries. Fortunately our high school was able to host this prestigious organization with the help from public schools like MS577, I.S.318 and P.S.34. The amazing thing about this specific Little Free Library was that it was based on my very own culture: POLSKI KULTURA! With the help from a Polish education leaders such as our very own Superintendent Alicja Winnicki, we were able to provide Little Free Libraries for the Polish & Slavic Federal Credit Union and for the Instytut Pilsudskiego.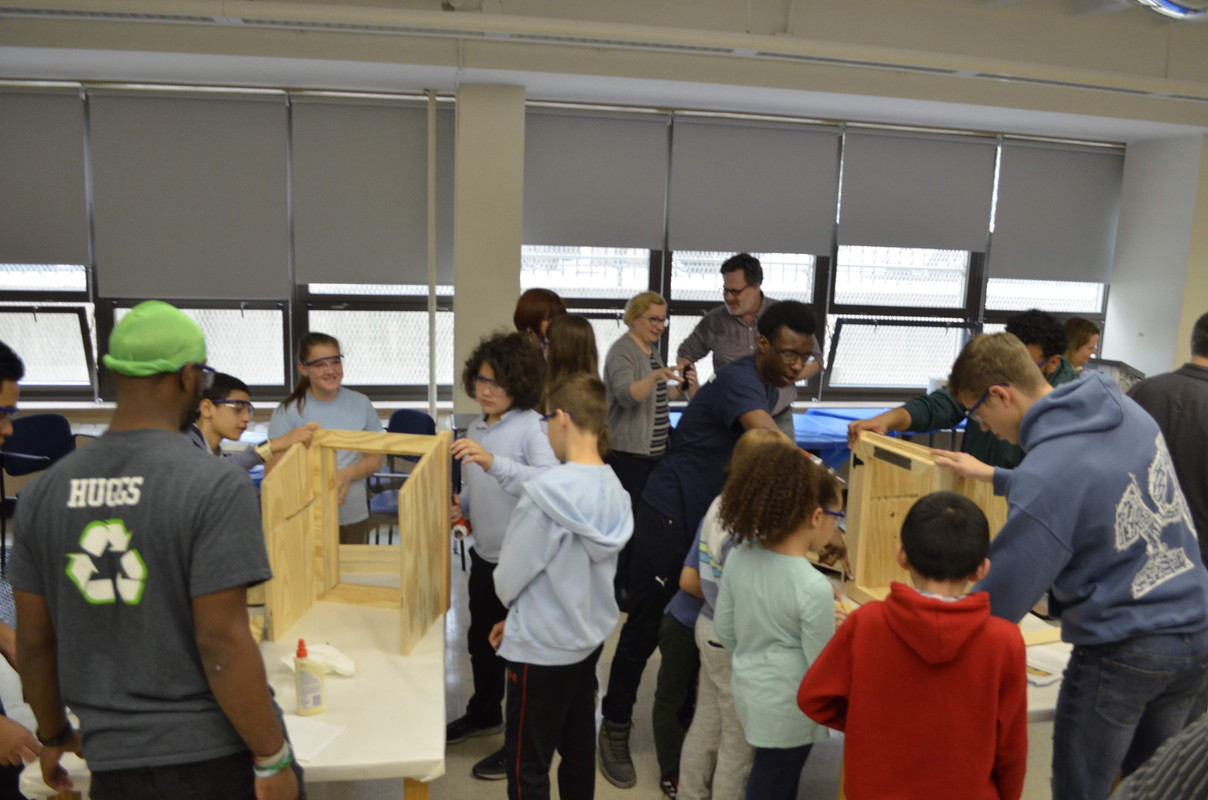 The Little Free Library was a great experience for me as it helped me understand how to organize and coordinate a project. My classmates and I got to teach the younger generation how to build the little libraries, using hammers and power tools. We also demonstrated the importance of reading and being able to share that knowledge throughout many languages and cultures.
The best thing about this little project was that I witnessed various cultures and age groups working with each other, enjoying themselves, and working hard to build and paint the libraries. The libraries benefit those who don't may not have financial access to books as the books don't cost anything, just a quick swap."
Such ventures would not be possible without the help of our partners. Thank you to the following members of the community for supporting WHSAD's students in spreading literacy throughout the area:
Mateusz Gmura, Vice-Consul General of the Republic of Poland
Evelyn Cruz from Congresswoman Velazquez's office
Christine Petito, CEC 14
Assemblyman Joseph Lentol
Ben Solotaire of Councilman Levin's Office
Iwona Korga of The Pilsudski Institute
Hoa Tu, Deputy Superintendent of the Brooklyn North High Schools Superintendency
Karen Watts, Executive Superintendent of Brooklyn North