Summer Bridge students learned how to maneuver their way through AutoCAD by creating 3D light boxes in Mr. Codio's summer bridge program. Although many of them are just learning how to use the 3D design platform, they all picked up the demonstrations quickly. View below to see their amazing designs and process statements.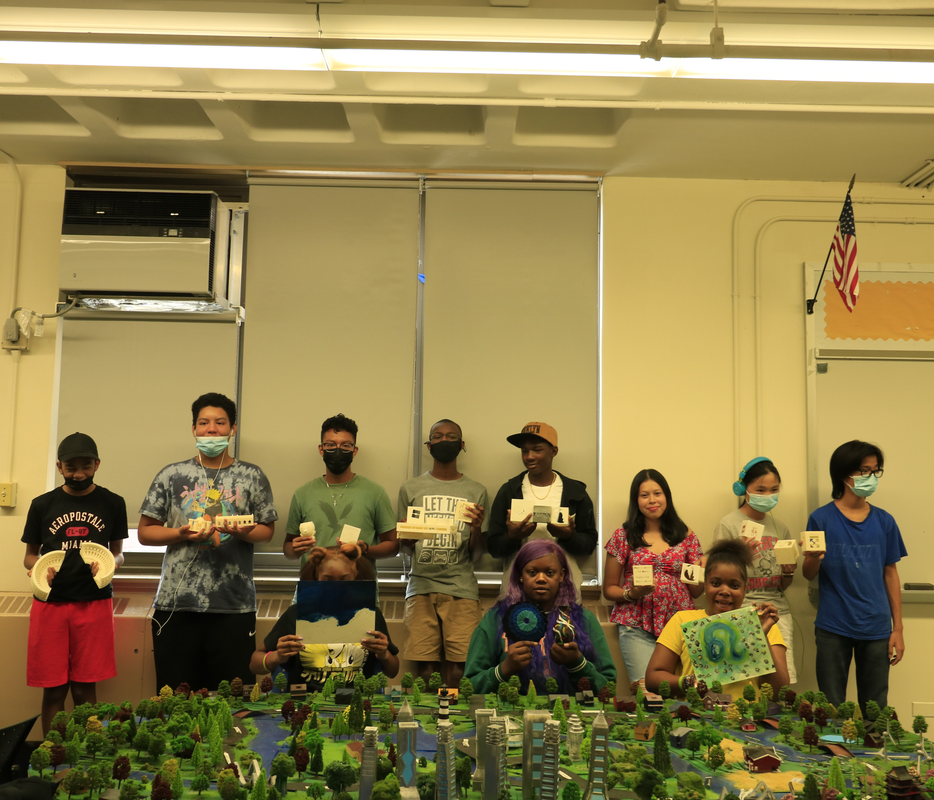 Francisco Honorato~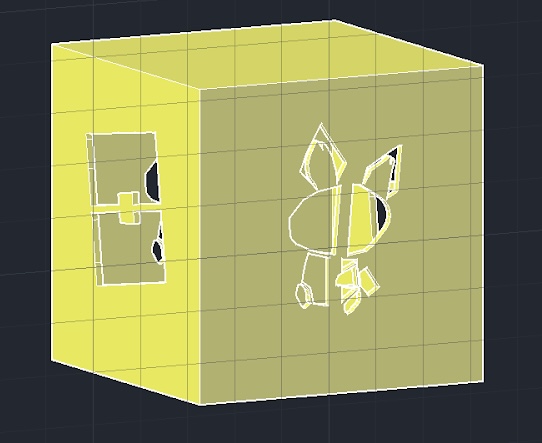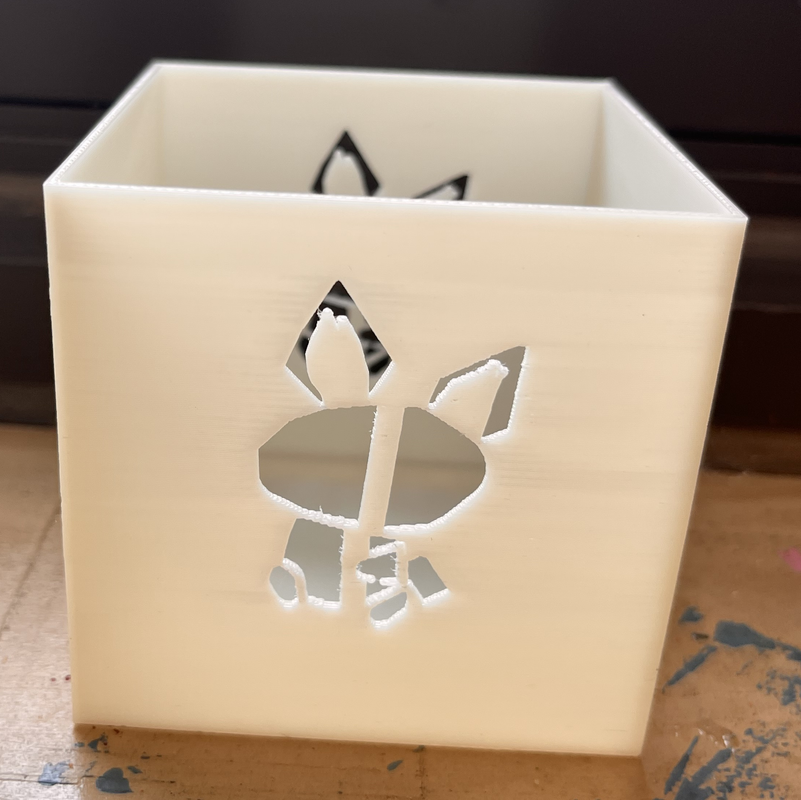 Hi, my name is Francisco Honorato, and I'm an incoming freshman at WHSAD. In summer bridge we did a light box where we selected our favorite pictures and had to outline them. One thing I liked about this project is that we had to sketch our pictures. In my case it's a Pokémon named "Pichu". One thing I didn't like was that there was a lot of steps. One of them was that we had to place the pictures in place so we can extrude it. I chose these pictures because it reminds me of my childhood. For example, I've played Roblox since I was six years old and have spent eight years playing it. I also chose "Pichu" because when I was eight years old I used to watch a lot of Pokémon and loved this Pokémon. These pictures inspire me to not give up and to look behind and say "forget about it".
Jordan Louis~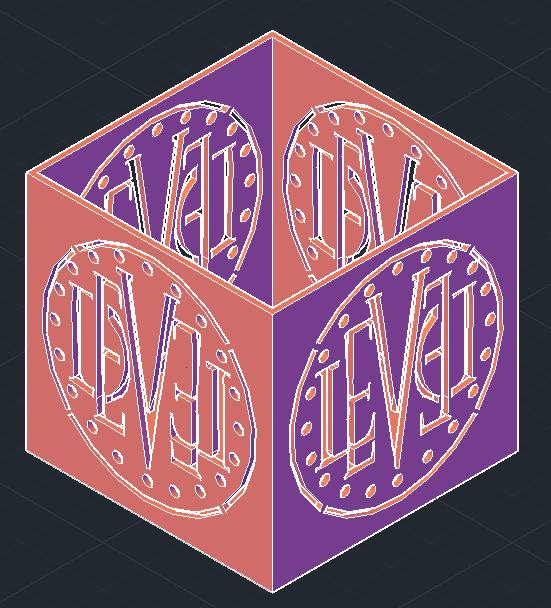 One of my favorite things about making the light box was to put the logo on each side of the box. One of the things I did not like about the light box was it had a lot of problems that were hard to fix, like the time that the logo bent through the light box. One thing I learned about making the light box was to make sure the logo does not fall off the light box. I had to join the logo before putting it in the light box. Next time I make a light box I will make sure all of my lines in the logo are connected so the logo will be very spot on and not filled in with weird things I did not put in. Also want to thank Matt for helping me most on the light box. He's the GOAT.
Alonzo Jones~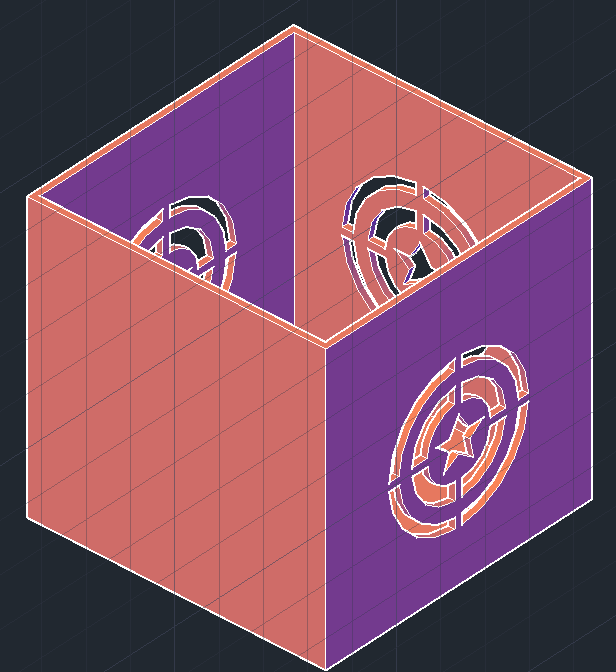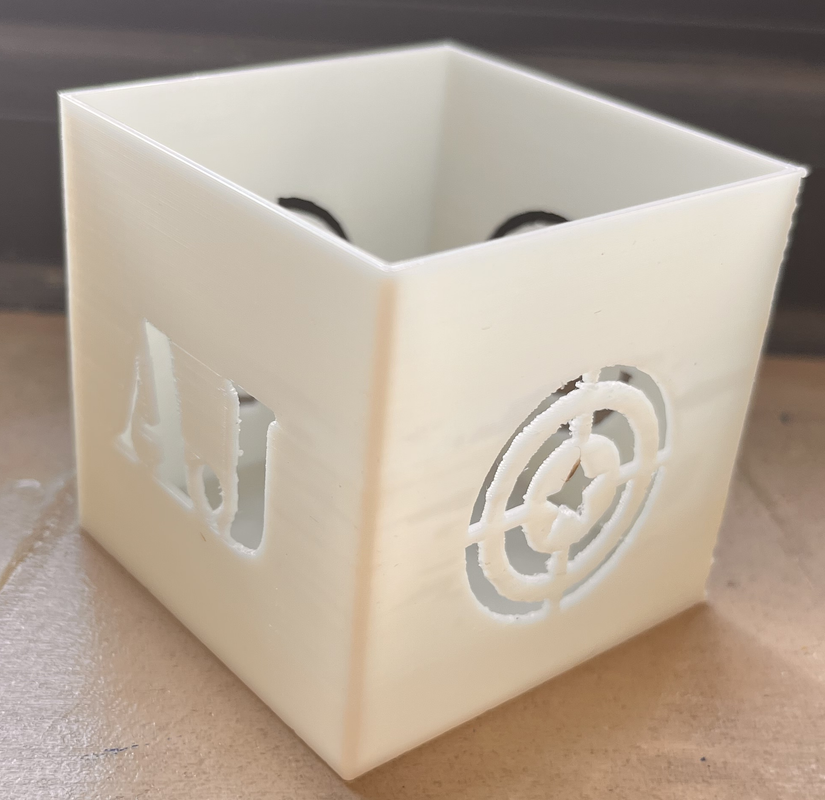 The light box that I created here at the summer bridge program was my first project. I liked that it was something simple but also challenging. For my first day at the bridge program that was the perfect project to start me off. The idea was to make a box with a stencil design that I chose and put it on the box. At the time I was watching a Captain America movie and that happened to play a part in my inspiration. I chose a shield stencil for my design. I went through many problems. At first I didn't like the way I traced my drawing. I also forgot to connect all of my lines so I couldn't join the object as well as extrude it properly. That day I took notes and learned how to offset an object as well as join and extrude it. In the end, I think it came out fairly decent for my first project. Overall I think I should have spent a bit more time on the actual stencil design. At the end I took those commands and now I use them for all my projects.
Ethan Ching~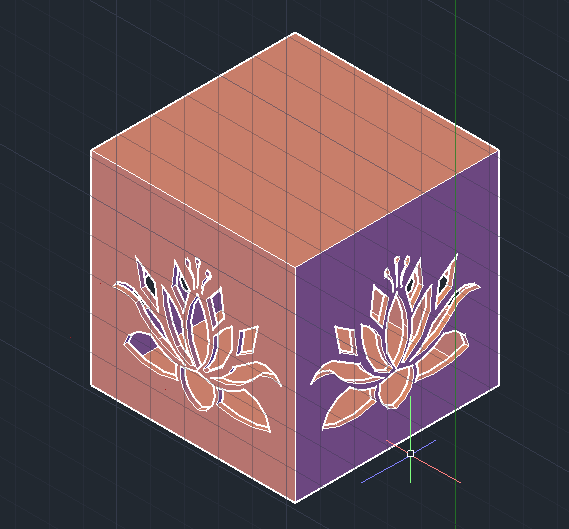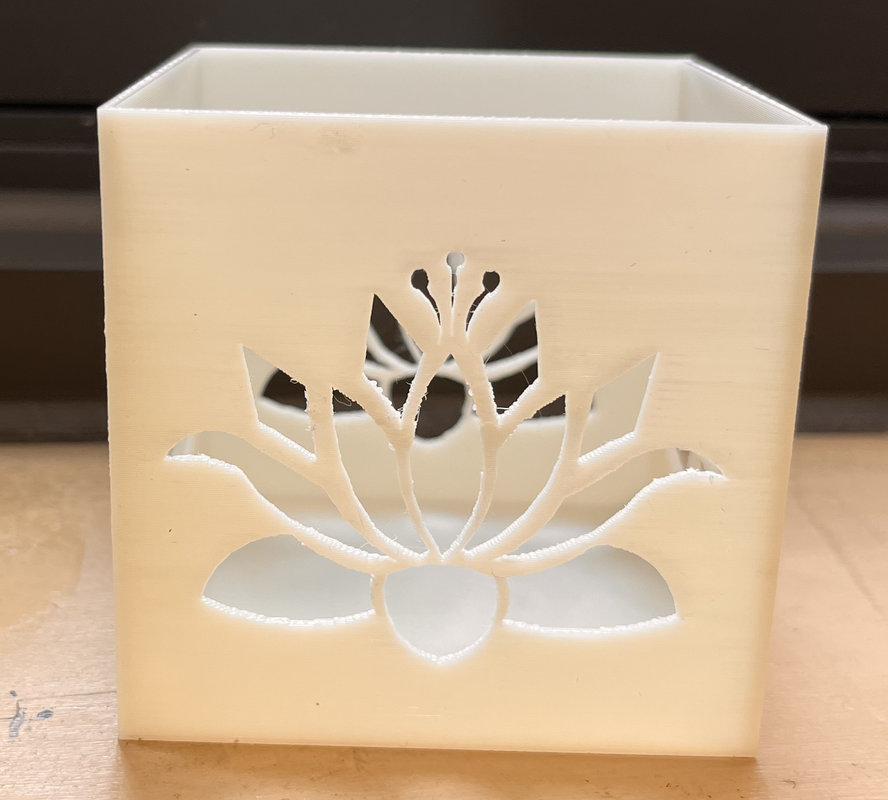 The process of making the light box was you have to search up an image to trace for your light box design that you want. Then when you finish tracing your light box design, you have to recheck your work to see any mistakes in your work you have to fix it. Also, you have to make a cube for your design. You can make two different designs; two on each side and you have to remove the top layer of the cube and then print it out with a 3D printer. Also my design I chose was a lotus flower because that is my favorite flower.
Melina Gomez~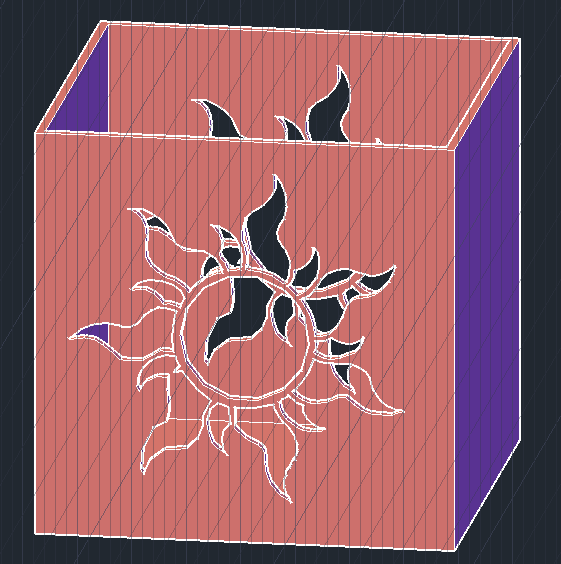 I really enjoyed my experience while creating my light box. It was something that I haven't tried before, and it was really nice to explore it. Some things that I liked about this project was seeing all of the unity between the students. There were so many people helping all the students who needed it, including me. It was great to learn new things and get to make my own personal design. My design was a silhouette of a sun. I chose this design because it radiates energy and to me, it represents happiness. The only thing I didn't like was how unfamiliar I was with the software. It was pretty confusing to learn, but I can't wait to get the hang of it. This can easily be fixed by having more practice. I am really excited to do more projects and be more hands on in school. The only thing that I would do differently is to try and ask more questions, because that's the only way I'll learn. Overall, I had a really good experience.
Jeremiah Prendergast~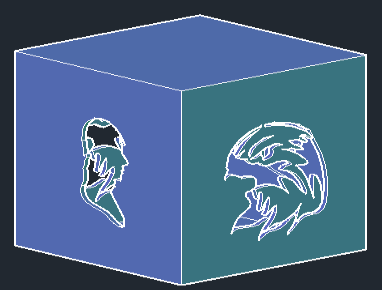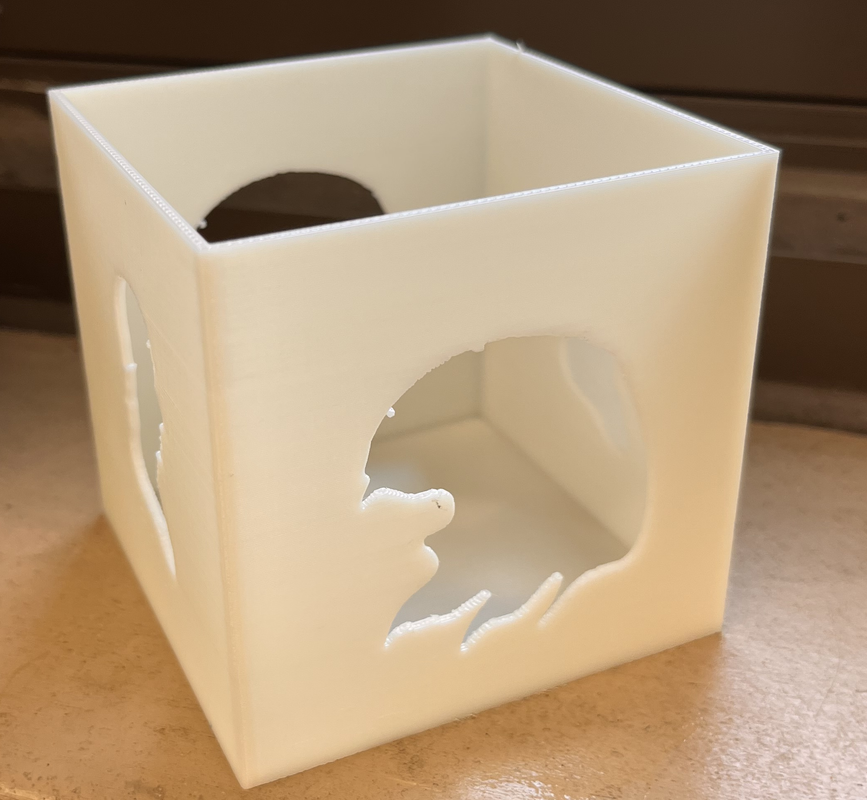 In this project I have learned how to make 3D boxes and how to use the commands extrude and rotate. Moreover, I enter the dimensions of the height, width and length of the box to make it a curtain size. In addition, the most challenging part about this project was that it was my first time making a 3D box so it was challenging to make, and also putting designs on each side was hard. Lastly, I loved using AutoCAD and hope to use it during freshman year.